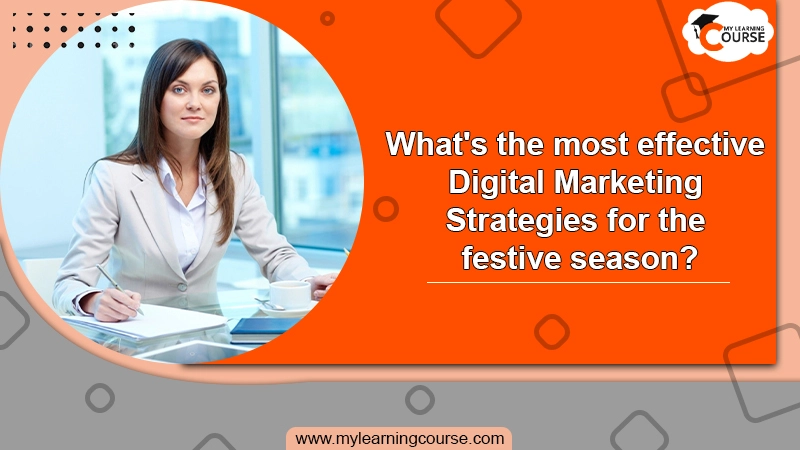 Is your business prepared for the holiday season? Businesses must strategize and use the festive season for significant market advantages in today's digital world. Festivals are significant in India and around the world. This is the time of year when everyone gathers together to celebrate and get away from everyday life. Festivals have transcended cultures and boundaries, especially in today's age of social media.
With the holiday season around the corner, businesses are fretting over what kind of digital marketing strategies they should employ to attract a lot of consumers. While a digital marketer's primary focus during the festive season is on producing innovative social media campaigns with amazing content and appealing imagery, it's also critical for them to find ways to make the most of the season and bring the brand into the limelight of sales.
What sets this Holiday Season apart from the rest?
Because the pandemic compelled individuals to stay indoors, online shopping became the only way to buy necessities and other items. Many customers experimented with internet buying for the first time and were pleased with their purchases. It has helped to build trust among shoppers of all ages and backgrounds. As a result, this holiday season will see more people placing orders online than it has ever been.
All of this indicates that throughout this holiday season, a lot of buying will happen online. As a result, businesses should be prepared to target customers over the internet to increase their sales. Now, let's look at some of the most effective digital marketing strategies for boosting holiday sales.
Let's Find Out The Top Digital Marketing Strategies for the Holiday season?
Holiday marketing refers to the process of increasing consumer attention using a number of marketing channels in order to provide them with additional valuable offerings and enhance sales during the holidays. Businesses have realized that the digital revolution is serious and that it has become the quickest and most effective strategy to promote brands in the market.
Consumer demand is revitalized over the Festive season, which is why brands rely on it. What should be kept in mind right away is that what you'll be delivering, in the end, is indeed a terrific buying experience. All of your marketing strategies should be aimed at bringing happiness and joy to your customers. The most effective digital marketing strategies that a business can employ throughout the holiday season are described below.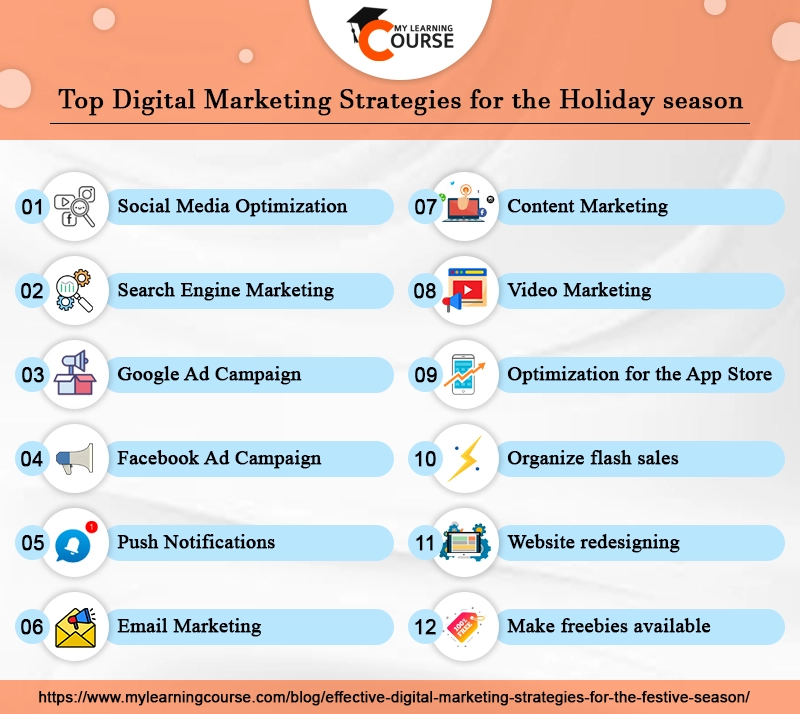 Social Media Optimization
Social media is a fantastic way to promote your holiday promotions and special deals. People use social media to communicate with their friends and family to send wishes. Promotional deals abound on social media over the holiday season. The trick is to use relevant material and images on social media, target the proper demographic, and advertise at the correct time.
Several platforms, such as Facebook, provide marketers more power to reach a specific group of people based on their demographics. This ensures that your message gets the correct people who are most interested in buying the product.
Search Engine Marketing
As the popularity of online buying has grown, so has the rivalry for online selling. No matter how excellent your store is or how large of a bargain you're giving, if customers don't know about it or can't find it readily on the online platform, it won't help you much.
That is why, to give your brand more exposure, you must include SEM in your digital marketing strategy. Likewise during the holiday season, for example, buyers search online for keywords such as best online offers or lowest price shops, and if you include such phrases in your content marketing strategy, you will undoubtedly get more views and conversions.
Google Ad Campaign
Google ad campaigns have become an excellent way to convert a large customer base instantly. Because they are listed on Google search pages, they reach a larger audience and also have a greater chance of generating traffic and conversions. During the holiday season, Google ad campaigns are the ideal way to target your audience.
You should create your adverts around the festive themes and things that the majority of consumers are interested in at the time. You can convert a good number of shoppers daily if you use the right keywords and target audience.
Facebook Ad Campaign
In addition to Google ads, Facebook ad campaigns are another way to swiftly convert a significant number of clients. Your brand will gain a lot of exposure by being listed on Facebook pages, and the number of views will increase as more people become interested in buying your goods.
Greater holiday discounts, as well as last-minute specials, should be mentioned in the tagline line so that it has the greatest influence on clients and encourages them to make a decision.
Push Notifications
Push alerts are the new marketing buzzword, and they're proving to be rather successful. According to studies, push notifications are five times more likely than emails to be viewed. If your business does not have a mobile phone app, now is time to get one
You may send unique deals and discounts directly to shoppers' smartphone screens using push notifications. It's also the most practical and efficient method of communicating with customers. Push notifications perform nicely with mobile apps since they may send shoppers to the product detail page within the application, where they can buy
Email Marketing
Email marketing is a viable digital marketing strategy, particularly during the festive season. Nothing beats having your favorite company send you a thanks note through email, complete with a personalized holiday season greeting and shopping vouchers. Customers will feel appreciated as an outcome.
You can create festive-themed emails and inform clients about the best deals you have to offer. Festival-themed emails are now the most popular and if you include pertinent information, you'll be sure to hit the proper notes. It is among the most cost-effective methods for spreading awareness about your products and services.
Content Marketing
There's a reason why it's stated that content wins every time. Consumers purchase things after reviewing extensive details regarding the product, company, offer, and other factors. Selecting the proper keywords for a blog is critical, and with the relevant keywords, your post can appear higher on Google search results.
Blogs and press releases play an important role in this. People use the internet to find useful information for shopping and sharing. In this case, a blog can serve as both a source of valuable data and a promotional tool for your business.
Video Marketing 
Over the last few years, video marketing has risen to become the most popular kind of online marketing. Video marketing has exploded because people prefer video to any other kind of media.
Record a video that reflects your brand with the proper story, topic, or style as per the festive season. A well-designed video advertisement is likely to acquire three times the amount of views, resulting in increased sales.
Optimization for the App Store
Several of the seasonal deals are app-exclusive, so buyers hunt for shopping applications over the holiday period. You can improve your app's ranking on the app store by optimizing it with a relevant description and title.
If you want to increase the number of downloads of your store's smartphone application, you'll need to optimize it for the app store. Research for keywords that buyers are likely to use while browsing for a specific type of software.
Organize flash sales
Another approach to increase your sales over the Festive season is to run flash sales online. It will allow you to increase your offer for a limited time, resulting in a significant increase in sales.
You can arrange a flash sale such as increasing a 45 percent discount to a 50% discount for an hour exclusively. You can repeat this process up to two-three times per day throughout the sale.
Website redesigning
Another digital marketing strategy to boost holiday season sales is to redesign your website. Making changes to a business's online stores for the holidays is a great way to get into the celebratory mood.
It will attract potential customers who are out shopping for the festivities. Simply keep in mind the designs are well integrated and don't conflict with the rest of your branding.
Make freebies available
Customers love getting stuff for free therefore offering anything for free is a terrific way to increase sales. People are in shopping mode over the holidays, so giving them something free will persuade customers to buy from you.
Gift cards, free items, or free delivery are all options that you can provide to the customers for attracting them. Free delivery is almost a prerequisite for Festive purchases. Consumers find such incentives enticing, and your competitors are likely to do the same, so don't give them the chance to steal your customers.
Understand the significance of digital marketing in the holiday shopping season
Digital marketing has provided many advantages in a variety of areas, including the ability for businesses to increase their sales during the holiday season, which provides a plethora of opportunities due to the joyous mood of the public. Digital marketing has become one of the most sought-after things a person wants to master for use in marketing techniques, such as increasing sales during the holiday season.
People are looking forward to pursuing a digital marketing course in recent years, as it has pushed back traditional marketing, due to the rising participation of online media in every field of marketing. There are numerous certificates available on the market, such as a social media marketing course, search engine marketing, and so on.
What Are The Benefits Of Developing Digital Marketing Strategies For The  Holiday season?
People get more thrilled and joyous as the holidays approach. You can turn these feelings into emotional relationships with your customers, which will help you develop credibility and trust. Throughout the holidays, you can engage with potential consumers and express thoughts of connection and gratitude.  You may form a special link with your consumers by showing them how much you value their emotions by offering the best holiday discounts. It's the most effective technique for your company to establish a positive first impression on clients.
Holidays offer a wealth of opportunities for distinctive and engaging marketing, as well as a number of long-term advantages. Using holiday marketing to promote consumer interaction and follow-up can result in brand exposure and greater sales. The following points will help you understand the importance and effectiveness of developing the best digital marketing strategies for the holidays.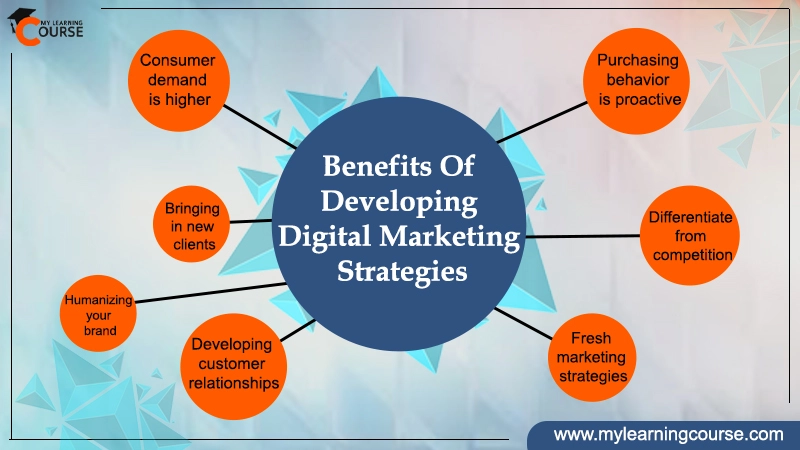 Consumer demand is higher
Consumers spend not just for themselves but also others throughout the festive season, increasing in demand for goods and services. This rise in demand indicates that consumers are much more actively looking into buying than at other times of the year.  Marketers can take advantage of this rise in demand to reach consumers who've never bought or heard of their products or services previously.
Purchasing behavior is proactive
Because the holidays fall on a specified day or time, consumers feel a motivation that they do not experience the rest of the year. As a result, purchasing behavior becomes more proactive, enhancing consumers' propensity to purchase. Making a digital marketing strategy for a business is the maximum benefit they can get because it may enhance their sales to a higher level in this instance.
Developing customer relationships
Holiday marketing strategies offer the ideal opportunity to strengthen customer relationships by emphasizing the importance of connection and gratitude. You may, for example, thank your loyal clients for their support over the last year by giving them a free present or an exclusive discount. This is how digital marketing can help you develop stronger customer ties.
Bringing in new clients
A digital marketing plan throughout the holiday season can enhance brand exposure and bring in new customers who would be far less interested. You may attract a large number of clients by offering a variety of holiday discounts.
Humanizing your brand
By spreading some holiday cheer to your customers, you may make your marketing appear more personalized. It helps to establish the trust that is necessary for retaining loyal clients. An effective digital marketing plan that considers the emotions of your target customers will help you make a bigger impact.
Differentiate from competition
The holiday season offers greater competition, but it also provides an opportunity to distinguish your brand. By considering a variety of ways to put your brand in the spotlight. Taking advantage of rising demand and consumer willingness to buy can result in significant increases in attracting and retaining customers.
Fresh marketing strategies
Trying out fresh marketing strategies is one of the benefits you get in the holidays season. Because shoppers are more active during that time. You can experiment with new marketing methods which will produce more engaging and distinctive content during the holidays.  This will result in more interesting and unique content, as well as extra sales.
The Conclusion
You can experiment with new digital marketing strategies and produce more engaging and distinctive content during the holidays. Understanding your audience's behavior and needs is essential all year, but given the high-stakes dynamics of the holidays, it's even more critical. At these times to make the necessary shifts in emotions, browsing behavior, and awareness. If you prepare correctly before the holiday, you will be able to run more effective advertisements. That will resonate with your target demographic and produce fantastic results.
You've come to the perfect place if you want to learn more about digital marketing as My learning course provides the best supports. As well as a variety of certifications such as SEO course, SMO, and others, all of which fall under the Digital Marketing Course are offered by us. If you want more information about the opportunity, you can go to our website.