Our 3D Animation
Online Courses Syllabus

Our course content is centered on the real-world needs of businesses working on current projects. The course covers all aspects of 3D Animation for advanced effects, simulations, and crowd control. The topics covered in our 3D animation classes are listed below.
Architectural Blueprints: An Overview
Using Elevation: Front, Left, and Top
Adding the Basics: Doors, Windows, and Grilles
Material Editor: Textures & Materials
Working with Lights: Day VS Evening
Advanced EOS & DOF Techniques
Blueprint Floor Plans: An Overview
Building Furniture & Room Essentials
Filling in the Details with Props and Fillers
Texturing and working with the Material Editor
Environment Lighting & Interior Lighting Setup
Tracking the camera and a walkthrough
RayTracer & ART Renderer for lighting
Using Furniture: Sofa, Table, and Chairs
Table Tops & Articulates: Using Props & Fillers
Cupboard Elements for Making Kitchen Utensils
Electronics: TV, Fridge, WashMachine, Microwaves
Lawn Design Elements: Grass, Plants, Trees
River Basin & Jungle Designs
Designing Urban Roads & Buildings in City Planning
Timeline Control & Advanced Animation Tools
Overview of constraints: Position, Path, Surface, LookAt
Overview of Controllers: Procedural Animation
One-Way and Two-Way Control (WireParameter)
IK and FK Solvers: Hierarchies and Kinematics
Views: Schematic, Track, and Motion Mixer
Scene Creation & Realism Using Camera Techniques
Controlling Crowds and Simulating Characters
Using the Modifier for Cloth and Garment Maker
Hair & Fur Styling, Kink, Frizz, and FlyAwaySimulation
Rigid Bodies, Constraints, and Ragdolls in MassFX
Guided, Motion, and Channel Fluid Simulations
Full Control with Havok Reactor Animation
Rendering Techniques in Arnold & ART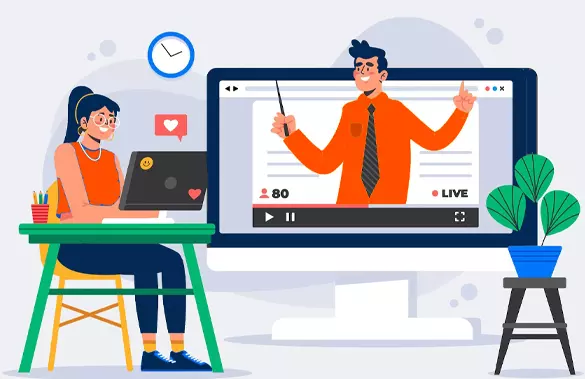 Why Should You Learn
3D Animation Courses Online

With Us?

We provide 3D Animation Courses that are up to date with industry requirements. The basis for our training program is based on the knowledge and experience of industry experts. They are well-versed in 3D Animation's fundamentals and concepts. Students may complete real-time activities in a professional setting.
Sessions Led By Experts
Superior-Quality Learning Materials
Professional Industry Training
Assistance With Job Placement
Globally Recognized Certification
Freedom To Study At Your Own Pace
Who May Enroll In
3D Animation

Online Classes?

If you want to apply for 3D animation courses, here are some of the requirements that you must meet to get admission in a prestigious institution. This career can be perfect for you if you are a creative person who enjoys performing and storytelling.
10+2 from a recognized board of education.
A bachelor's degree in a related discipline.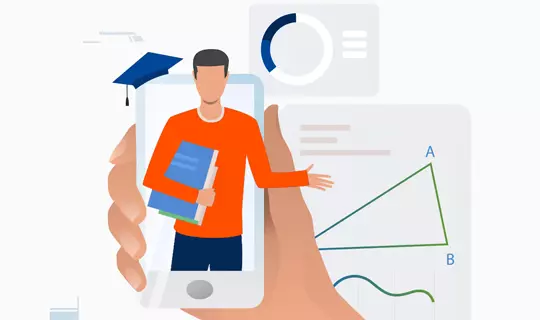 What Are The Prospects For A Career In 3D Animation?
You can prepare for interesting job opportunities by entering the field of 3D animation. The need for this occupation will increase rapidly due to competition for visual effects in animation. It is a developing industry, and you might be a part of it as an animator. Following are some of the most prevalent employment paths for 3d animation experts.

3D Animator

3D Modeler

3D Creative Designer

3D Artist

Graphic Artist

Art Director
Frequently Asked Questions (FAQs)
A 60-90 second animation typically takes roughly six weeks to complete. Actual time will vary depending on how simple or challenging the film is.

Creating animation entails several procedures. Some of the primary phases required in generating animation include concept, storyboarding, texturing, rigging, and lighting.

3D animation is easier because you don't have to animate every frame as you do with 2D animation. "Tweening" is a term used to describe how the software handles the frames in between.

They can earn Rs. 25,000-40,000 with three to five years of expertise. A skilled animator with a strong portfolio of high-quality animation work might easily earn Rs. 50,000-60,000 per month.

The most effective way to truly understand and internalize the fundamentals is to learn them in two dimensions. Everything in 2D is dependent on those fundamentals. On the other hand, 3D never compels you to learn these fundamentals first.

It is often believed that 2D animation is cheaper than 3D animation.  Since 3D animation involves more resource-intensive software, hardware, and a longer development process.