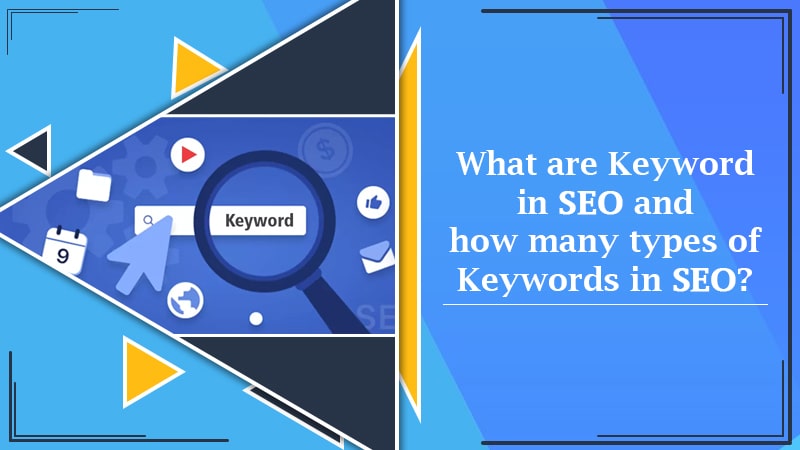 When you're looking for information regarding what keywords in SEO mean, you'll come across a lot of material. The first step toward a successful SEO campaign is to use keywords. It's critical to comprehend what a keyword is so that you can better understand when and how to use keywords in Search Engine Optimization.
What is the definition of a keyword in SEO?
A keyword is a single word or phrase that a person types into a search engine while looking for information on a specific topic. Keywords are essential in an SEO strategy because they form the foundation of any web-based content and must be carefully chosen. The notion or topic that describes what content is about is referred to as a keyword.
Keywords in SEO defined as a noteworthy word or perhaps a word that is utilize to find information while searching. A term that serves as a jumping-off point for many other phrases and content.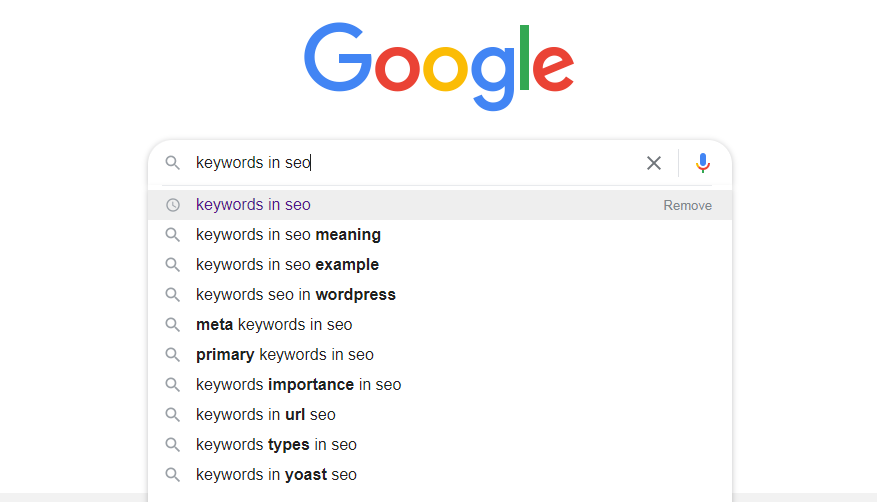 What role plays keywords in SEO?
SEO keywords may consist of single words to elaborate phrases, and they're utilized to guide web content in order to boost search traffic. It's critical to choose the right keywords in SEO because they'll help visitors find your website when they put them into search engines.
Google focuses first on keywords on the webpage, which is why choosing the appropriate keywords is so vital.
One of the factors that contribute to a higher ranking is the keywords used in a piece of content.
Keywords, when thoroughly researched for SEO  can also act as a link between the intended audience and the website.
How many different kinds of keywords are in SEO?
You can target the specific audience at each point of the process, by utilizing the diverse keywords in SEO. You'll be able to reach a wider audience and boost your chances of landing a customer this way. Before you proceed, you need to have a thorough understanding of the many types of keywords available. Below is a concise description of the various types of keywords, along with the properties of each.
Fresh keywords
A fresh keyword is one that has received a lot of attention recently, and the number of searches increased around a certain time, but then dropped dramatically.
You can take advantage of a fresh keyword in top search engine volume to garner increased organic searches and be set for a sharp decline once the buzz has faded away.
Fresh keywords have the advantage of allowing you to comment on current events and so attract new audiences, as opposed to your existing ones.
Evergreen keywords
Keywords in SEO that are evergreen are ones that are relevant at all times. Overall search volume may vary from time to time, but there will be no drastic fluctuations.
The objective is that you can be confident that readers will continue to search for and want to read about the evergreen keyword from the time you post it.
Short-tail keywords
A short-tail keyword, like the name implies, are keywords that are three words or fewer in length. They're also referred to as the head keyword.
Short-tail keywords get a lot of searches, but they're also quite competitive. These are used by audiences when they are just starting their search for information.
Determining the specific search queries for a short-tail keyword is extremely challenging as they can be found across the area. 
Long-tail keywords 
A long-tail keyword is one that has more than three words in it. They're also more detailed as short-tail keywords.
Compared to a short-tail keyword, they have a lower overall search volume though they compensate for this, by being far less competitive.
The much more significant thing to keep in mind about long-tail keywords in SEO is that the search intent can readily be determined.
Competitor keywords 
Keywords that contain the names of your competitors and specific items are referred to as competitor keywords.
Recognizing your competitors' core product keywords will help in gaining an understanding of what the target audience wants and inspire fresh SEO strategies.
Product keywords
Keywords that comprise certain categories of products and services are known as product keywords and these could help you to boost your sales more effectively.
Product keywords in SEO can help you reach out to consumers who are looking for some more particular products and therefore can result in increased views and conversion rates.
Geo-targeted keywords
A Geo-targeted Keyword is, as the name implies, based on location. These terms indicate either the location of a search or an area of interest to your target audience.
Local companies must consider geo-targeted keywords if they want to reach customers in their nearby surroundings. 
How to make use of keywords in SEO?
Because search engines consider keywords essentially the basis for filtering results, this is critical to understand how to add SEO keywords to a website appropriately. And your content does have a greater likelihood of getting noticed, indexed, and rated. By generating focused content, you should be able to use keywords in SEO in a logical way.
Add a keyword in the Meta description 
Including keywords in Meta Description is the most fundamental way to incorporate keywords into your SEO strategy.
The meta description serves as a brief overview of the content, including the keyword in this description aids Google in effectively sorting your findings. 
Use a keyword in the title of the article
The keyword in the title is highly beneficial as long as looks natural, and Google combines that with your meta description to construct a sense of what the content is all about.
If you can't utilize the keyword in the title naturally, come up with a variant that still conveys the message of the piece while incorporating a few of the important phrases from the keyword.
Add a keyword within the first 200 words 
Most researchers agree that the first 200 words of your article are more important to Google.
The reason is that the introductory words of such content are usually during which a writer establishes the context.
Include a keyword in the headings
You can utilize a keyword within headings to help your information visually guide the audience. Along to the most key aspects, or perhaps the ones people would be most interested in.
Headings could be much more essential in terms of SEO. H1s, H2s, H3s, and other HTML elements are also ranking indicators for Google, letting it recognize what is really significant in the content.
What is the average number of keywords used in SEO? 
Because keywords are the lifeblood of any internet marketing strategy, you must pay close attention to the ones you select. Keywords election in SEO is an important part of the process. If you choose the wrong ones, you will not see again on your investment, no matter what you do. You must select the appropriate quantity of keywords in addition to selecting good keywords. There is a better understanding of how many keywords used in SEO from the factors stated below.
You can target solely on a single primary keyword per page and two or three SEO keyword variants. Every one of your pages must be contained on a specific topic and include the most crucial keywords for SEO.
You may easily optimize a short blog post for two or three keywords in SEO. However, in a 2,000-word blog, focusing on five or six keywords is normal practice.
Final conclusion
When it comes to Search Engine Optimization, keywords are quite important. SEO professionals utilize keyword research to uncover and research search keywords that consumers use while looking for products, services, and general information. Once you've polished your SEO, the number of people who visited your page will start to increase. Increased views result in more potential consumers, conversions, and profit. 
My Learning Course teaches you about all of the aspects of search engine optimization. You can learn from an SEO team that is well-trained and experienced in techniques. The staff provides you with an excellent online learning experience. As well as the opportunity to develop your profession via hard work. If you want to learn more about the Digital marketing course that you may be taking intent in, you can go to the official website and acquire the contact information to reach out to them.